One Size Doesn't Fit All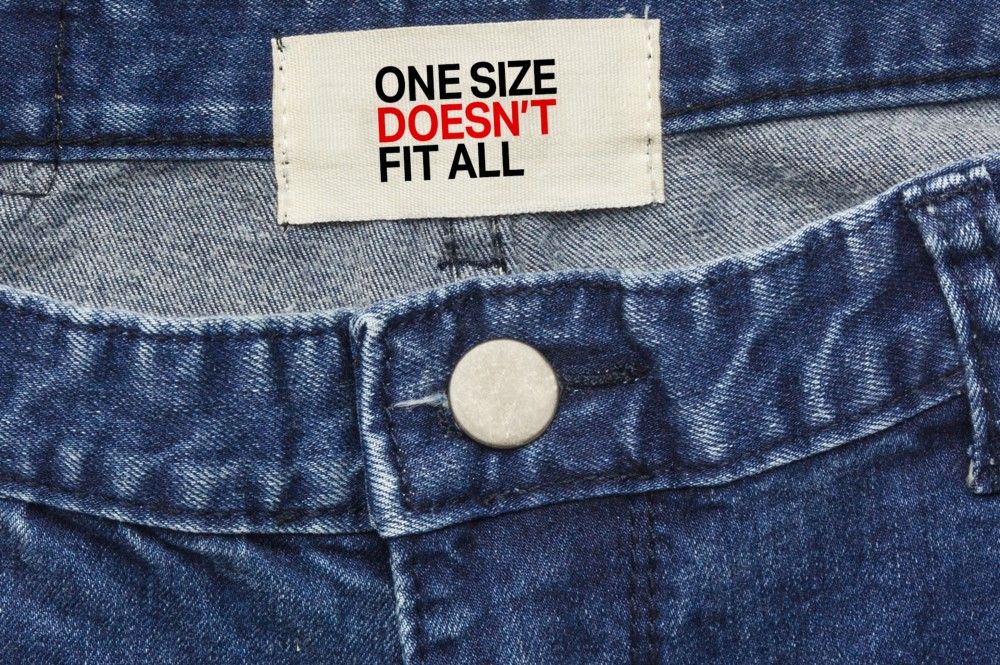 The death of conformity & the birth of the creative mind.
Not too long ago, there was a time that assimilation meant survival. A time when being creative was frowned upon due to challenging the status quo and traditional ideologies. The word "new" meant uncertain, and "tried and true" meant continually repeating old ideas while hoping for new outcomes.
"Sounds very much like the definition of "insanity"… doing the same thing over and over and expecting different results..."

In today's world of quick innovation, coming from the most unlikely of sources, creativity has become king. The one-size-fits-all mentality of the past has given way to a broader sense of creativity. Marketing directors who were once criticized for using non-traditional campaigns to break up the monotony of the human experience, are now praised for their innovative concepts. Social media has given rise to non-traditional talent and the world is changing very quickly.
There's a lot of noise in the world of marketing and design today. Design apps and the ability to post ones, self-proclaimed, masterpieces  have forced the creative community to step up their game. People are inundated with messages each day and it takes a level of brilliance to cut through the noise and deliver a powerful message. Creatives sharpen their sword each day by operating in this loud marketplace and finding new ways of being heard.
Although, this sounds like a negative to most, in my opinion it has put forth a challenge that awakened the best-of-the-best, diehard designers who gladly accept. The bar has been raised and the true creative innovators are answering the call each day.
"It's not about waiting for the storm to pass. It's about learning to dance in the rain"

The creative mind is now in higher demand than ever before to find new solutions to get noticed in all of the media turbulence. The challenge has been set and I'm thrilled to see the birth of the new creative mind that can operate in a world of hundreds of marketing touch points and still be successful. As technology advances with artificial intelligence and virtual reality and it takes on its rightful place with the internet, it will be interesting to see the evolution of the creative mind to meet those challenges.