Deel and JobzMall Partner to Provide Seamless Global Talent Management and Recruitment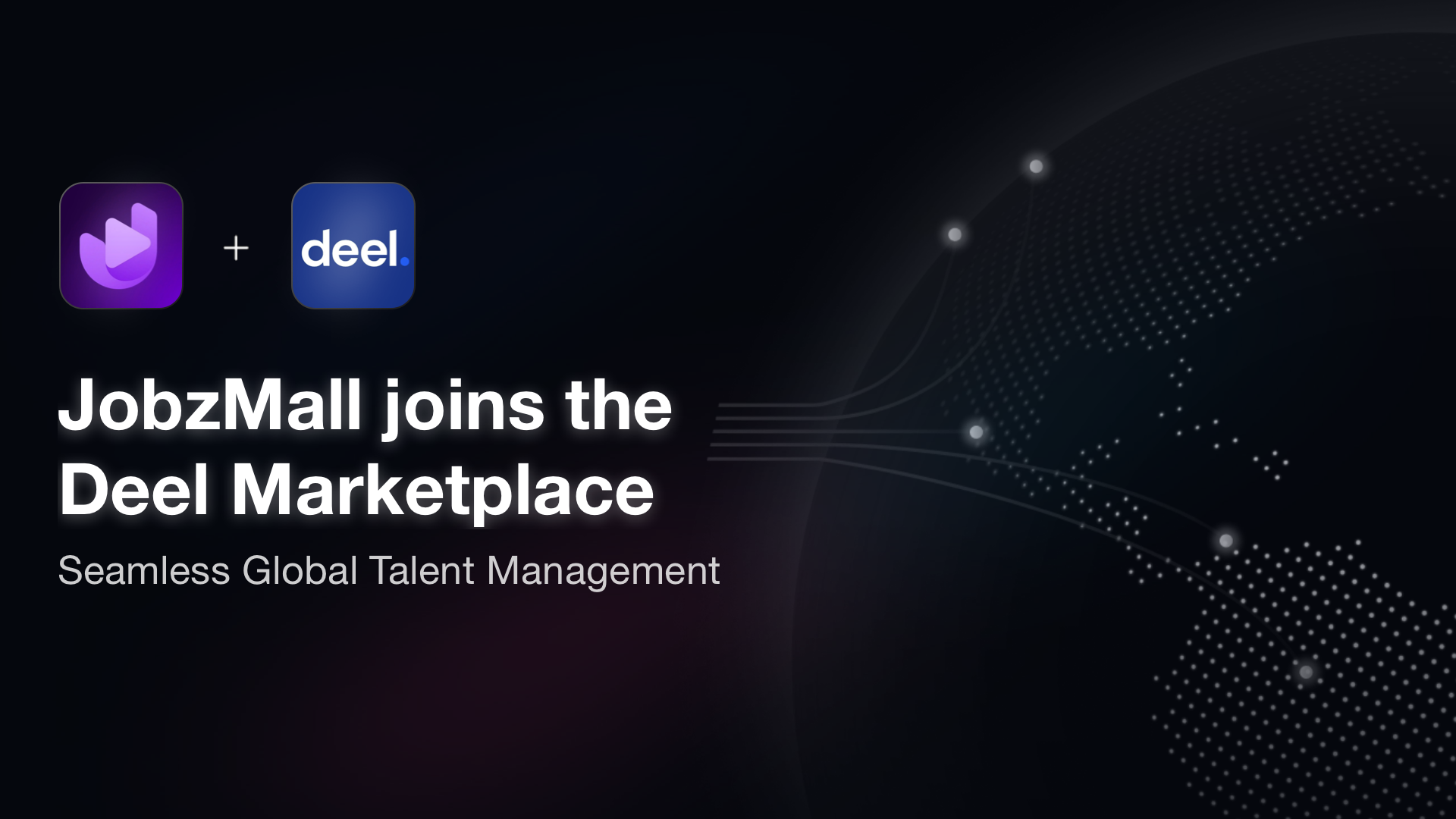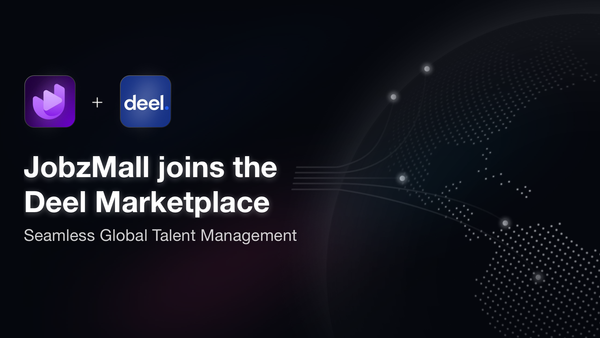 Deel, the leading global payroll and compliance platform, and JobzMall, the world's largest video talent marketplace, today announced a strategic
partnership to help businesses recruit, manage and pay top talent from around the world.

This collaboration combines the powerful recruiting and video talent marketplace of JobzMall with the advanced global payroll and compliance technology of Deel, to provide a seamless solution for companies seeking to hire and manage a remote workforce across international borders.

"JobzMall is excited to partner with Deel to enable employers to find the best talent, regardless of geographic location, while Deel simplifies the process of managing global payroll, compliance and taxes," said Nathan Candaner, CEO of JobzMall.

"JobzMall is thrilled to be partnering with Deel to provide a comprehensive solution for businesses seeking to build and manage a remote team," said Logan Lehman, Head of Engineering at JobzMall. "Our combined expertise will enable employers to focus on their core business operations while we handle the complexities of managing their global workforce."

The partnership between Deel and JobzMall will enable employers to:
Recruit top talent from anywhere in the world using JobzMall's video talent marketplace. Manage payroll, compliance, and taxes across multiple countries and currencies using Deel's advanced technology. Streamline the process of hiring and managing a global remote workforce. Together, Deel and JobzMall are committed to providing businesses with the tools and services they need to build and manage a successful remote team.

Simplifying the Hiring Process
By combining JobzMall's video-talent marketplace and Deel's payroll and compliance solutions, the partnership provides a streamlined and efficient hiring process. Employers can now quickly browse through a diverse range of candidate profiles, complete with video introductions and detailed resumes, before moving on to the onboarding phase without ever leaving the platform. This reduces the time and effort spent on sourcing and evaluating candidates, allowing businesses to focus on growth.
Compliance Made Easy
One of the most significant challenges for global hiring is navigating the complexities of international labor laws and tax regulations. Deel's expertise in payroll and compliance will ensure that employers remain compliant with local laws while hiring talents from around the world. With automated tax forms, work permits, and visa support, companies can now safely hire talent from anywhere without worrying about potential legal issues.
Streamlined Talent Management
The integration of both platforms will enable users to access all the necessary tools and services required for efficient talent management. JobzMall's video-based platform allows employers to better evaluate potential candidates, while Deel's user-friendly dashboard simplifies payroll and compliance management. This unified workflow allows for better communication, smoother operations, and enhanced overall efficiency in talent management.
Empowering Remote Work
As the world embraces remote work, JobzMall and Deel's partnership is well-positioned to support the growing demand for global talent. By providing a platform that connects employers with top talent from around the world, businesses can now easily tap into a diverse workforce. This collaboration will help companies adapt to the new world of work and create opportunities for talented professionals worldwide.
Enhancing the Job Seeker Experience
Job seekers on JobzMall can now enjoy a seamless experience, from creating a video resume to getting hired and receiving their paycheck. Deel's payroll solution ensures that employees are paid in their preferred currency and according to their local labor laws. This hassle-free process enhances the job seeker experience and encourages more professionals to join the platform.

About Deel
Deel is the all-in-one HR platform for global teams. It helps companies simplify every aspect of managing an international workforce, from culture and onboarding, to local payroll and compliance. Deel works for independent contractors and full-time employees in more than 150 countries, compliantly. And getting set up takes just a few minutes. For more information visit Deel.com/partners/jobzmall

About JobzMall
JobzMall is the world's largest video talent marketplace connecting job seekers and employers. We are rebuilding the way talent meets work, making it easier, faster, and more human. Our mission is to empower every individual and organization to pursue their potential, by providing access to the tools and resources needed for success. We believe when talent and opportunity meets, anything is possible.