Fast Company loves JobzMall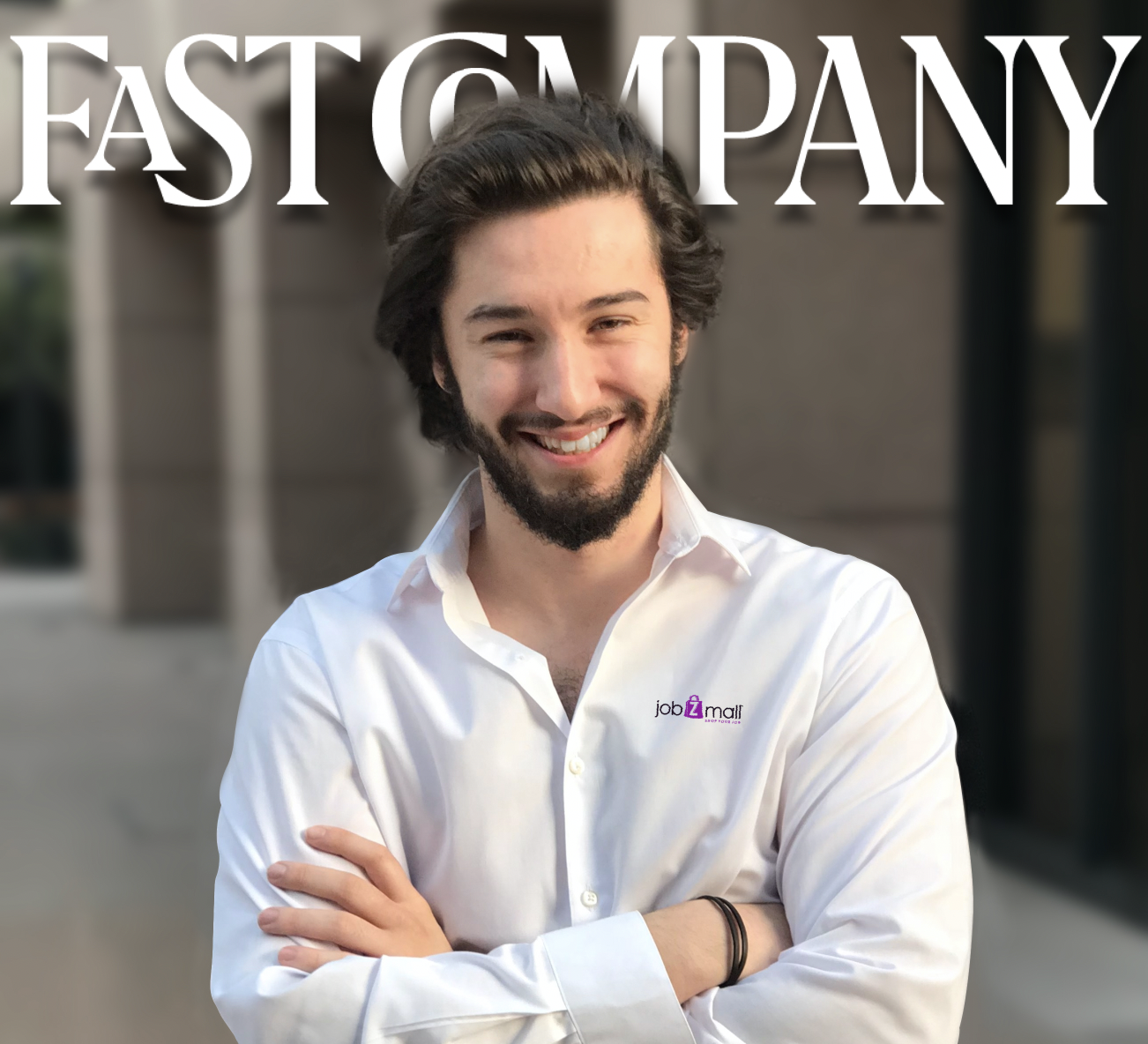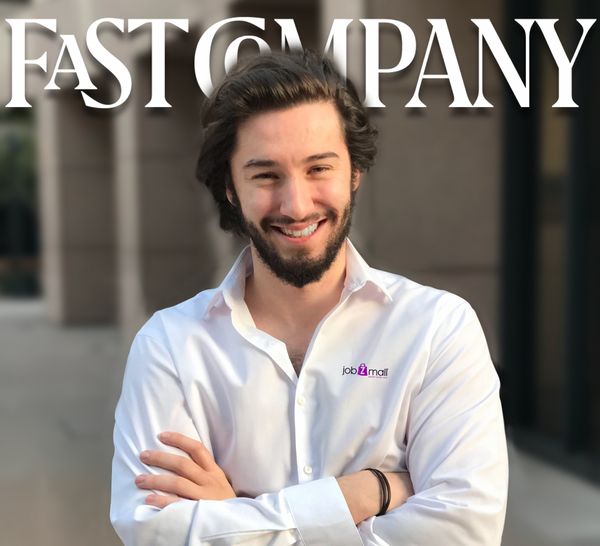 "JobzMall will be at each major city across the globe"
JobzMall CEO & Co-Founder interviewed by Fast Company Turkey about their international growth and local operations for their December 2021 - January 2022 issue. You can find the interview below.
You are one of the prominent startups recently. Could you tell us about the innovation you brought to the business world first?
JobzMall is a social career platform established in the USA, where job seekers and employers meet and come together via video. The traditional employment tools before us are now far behind the times and needs. Neither employers are happy nor job seekers. We have reconstructed it according to the needs of the era and Gen Z.
JobzMall is a virtual talent mall: Organizations open shops on floors separated by sector and advertise themselves and their corporate culture seamlessly with video job postings. Job seekers passively navigate this visual platform and recognize company and job postings, and actively introduce themselves with Video Resume and Video Cover Letters when applying.
Therefore, job seekers do not read endless job postings, while employers attract candidates who are genuinely interested in their company and put in the effort to apply for a job. This two-sided pre-prepared communication actually speeds up the pre-interview side of the process by 5X times. We ensure that this process is more real, sincere and humane.
Thanks to our concept, the algorithms we use, and our predictive machine learning, we present companies with the right and relevant candidates instead of hundreds of irrelevant candidates. We match the job seeker with the right job opportunities with all their naturalness, sincerity and competence.
How did the idea for this venture come about, is there a "eureka moment"?

Like every entrepreneur, we have a eureka moment. My friends and I have personally experienced that the job sites that have existed for a long time are not able to meet the needs of young people, those who do not have a business background, and those who have just started their careers. One day, we all gathered at the desk to apply for jobs and internships. A friend asked the other, "What font do you use on your resume?" she asked. This moment was very important to me. Because if there were jobs according to the font used, there was a big problem in the existing system. In any case, those who had no previous experience other than internships like us were disappearing on pieces of paper and the system. We needed a platform where we could show us our future and present potential. If it wasn't there, we said, "We have to do it," and that's how we started.
Can you tell us about the path you have taken since you started? Where did you come from?

We launched the initiative in California in 2018. At that time there were 200 local beta users and as many as 100 companies. Only 30 of these companies were active. Today, we have 5,200 business partners in 50 states in the USA, 1.5 million job seekers, and corporate companies, associations, organizations, universities, startups, and municipalities. We have placed over 40 thousand jobs in the last 8 months. The pandemic has played a very important role in our growth.
Can you name the most important challenges in your entrepreneurial journey, for example, 3 serious challenges?

Setting up a venture abroad was the hardest part of the job. You have to create everything from scratch. In your own country, you have to re-establish your own network here. There is no one you can trust other than yourself and your family. You have to learn and apply the system, laws, and ways of doing business one by one. In this respect, it was quite challenging to establish the right team to set out and move forward.
We met a lot of people, worked with a lot of people and parted ways with a lot of people. Today, we have a great team that has passed all the tests of time and process and believes in the same goal. It took a strong persuasion process for those with old habits to accept a new, innovative technology product, the current system. But when they saw the benefit it provided, they embraced the product and us.
Another major challenge was that we were making a platform that had two sides. Both the employer and job seeker sides had to grow at the same time. It's like the egg and chicken story. In the beginning, it was not easy to establish this balance correctly, to correct segmentation and penetration, and to grow both at the rate we wanted.
What destination did you set out with? Where are you planning to reach?

We set out to do something that is right and beneficial to humanity. It means a happy business owner, a happy spouse, a happy mother and father, a happy young person, and a happy individual. The result will be great as the society is formed by these happy individuals. Our goal is for every city in the world to have a local JobzMall.
Success factors

We give importance and value to people and individuals. By listening and understanding them and their needs well; We offer realistic solutions that will be beneficial to them.

We have never forgotten "why" we set out on the road. We have always believed in truth and goodness. In this framework, we became a mission-driven organization and we never lost our values ​​and "reasons" on the first day.
We have a great team that is made up of many different cultures, trusts each other, and looks at the same direction from a different perspective.
Speed ​​is a very important factor. The pace and growth of the center of operation