The Pathetic Corral that is the Modern Job Fair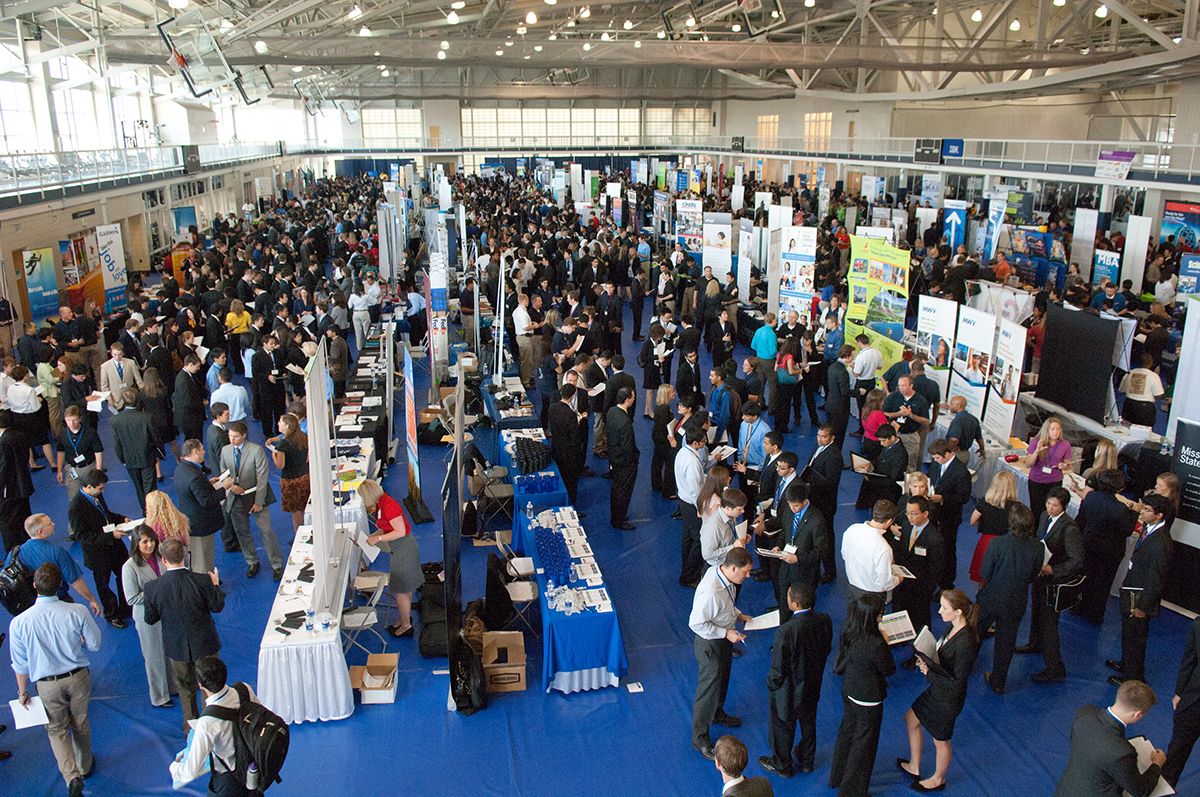 Unless you have a connection at a company chances are you will need to spend time looking for a job. For the modern job seeker there are several options to look for a job, most of them being online. While this can be a positive due to the convenience that it provides it can also hamper the job seeker since they are unable to meet employers face to face. One of the tools that the job finding market has created to help alleviate this problem is the job fair. While job fairs allow seekers to meet employers face to face, they have their own sets of problems. This article with go over the overall experience I had while going to several of these job fairs in Orange County.
The Convention
From what I can see there are two different setups for job fairs: the corral and the convention. (These are just my nickname for them.)  The most normal type of job fair you will run into is what I like to call the convention.  The layout consists of a group of employers set up around a large room like a convention center. Each employer has their own table where they usually have information about the job and plenty of marketing material. They also have a couple of people sitting behind their table who can tell you about the company and the positions that they have open.  The one flaw specific to these types of job fairs is that they are usually pretty busy due to the amount of people that can walk around the venue at the same time.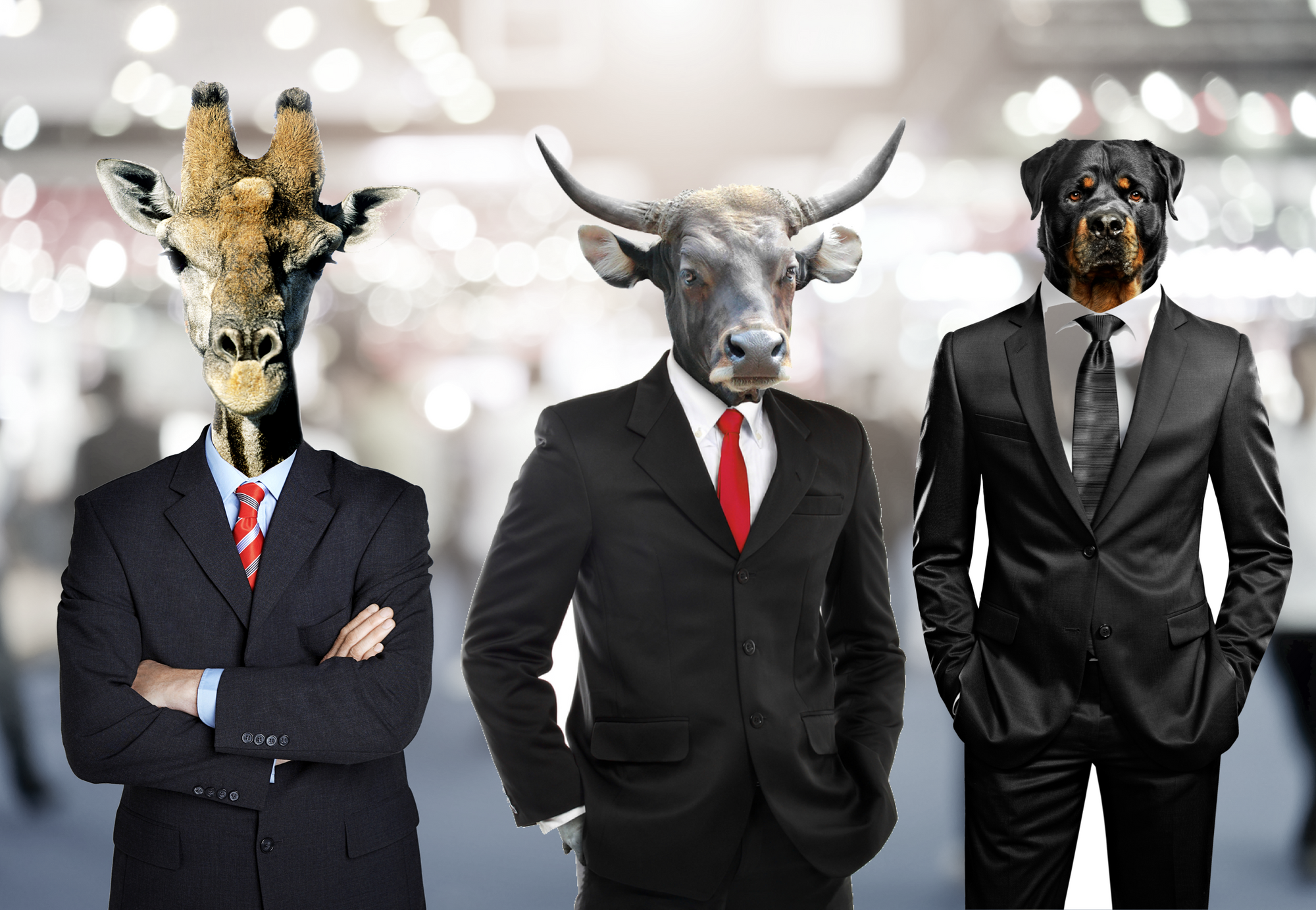 The Corral
The other job fair setup, the corral, is both similar and different to the previous.  The difference lies in the way you gain access to the employers. When you show up to this type of venue, you first have to fill out an application, and turn in a copy of your resume.  The application will include information such as what field you worked in last, what role you are looking for, the previous salary you had, etc. After completing and turning in your resume, you are put into a waiting room where you have to wait until wave after wave of other job seekers are called in to speak with the employers. This still isn't the end of the waiting, you then have to put your name on each individual employers list that you want to speak with and wait for your name to be called. The setup gets its name from this waiting since as a job seeker you feel as though you are just a piece of cattle being kept in a corral. This is also why this job fair setup is so much worse.  It is easy to wait over an hour before you even get called into the venue to see the employers.
The Employers
When going to job fairs you never really know who you will speak to and to be honest it depends mostly on the size of the company.  Smaller ones will usually send people who are higher up in the company ladder while larger ones will send anyone they can.  Most of the time you will find that companies send someone without much influence just to tell you a bit about the position or about the company in general. This isn't always a downside though since they can tell you things that people in management wouldn't tell workers.  If a manager is at the table you should take advantage while meeting them.  Introduce yourself, be sure to bring in extra copies of your resume, talk about open positions, the type of candidate that they're looking for, etc. When going to a job fair always expect to meet someone who will not have the answers to all of your questions.  In all of the times I have been to job fairs I can count on one hand the amount of time that I have met a manager at a company table.
Finding Information
All employers have an ideal candidate that they want for each position and this doesn't change when you go to a job fair. The only difference at a job fair is that you will usually not know what roles the companies want filled until you go up and ask them.  So if you are keeping up with me you will notice that you will first need to find a job fair, then you will have to prepare, wait for the fair to start, then find a company you are interested in and then ask about what positions they have open. Before you ask if you can find information online about the companies that will attend, you usually can't.  The goal of these event planners is to have as many people come to the job fair as possible to make it seem as though they are running a large event. In all honesty I have found that job fairs have been a huge waste of my personal time and I doubt that I will go to many for any reason other than networking.
Overall while I personally enjoy meeting employers face to face I find the downsides of job fairs to be too great. The hours that I spend getting ready, waiting in line, and finding an employer that I want to talk could be better spent online or contacting employers directly. The 21st century is here and the future seems to be moving online. Unless the job fair can adapt to the needs and desires of the modern workforce it might be time to retire the old job fair.