Introducing JobzMall 2.0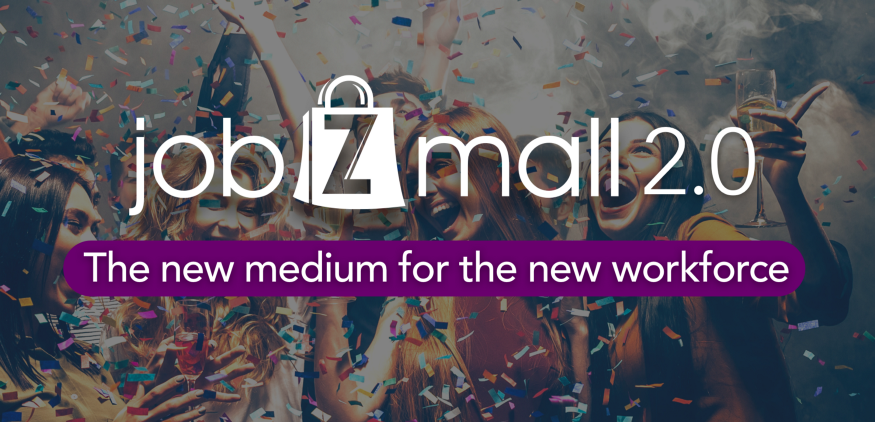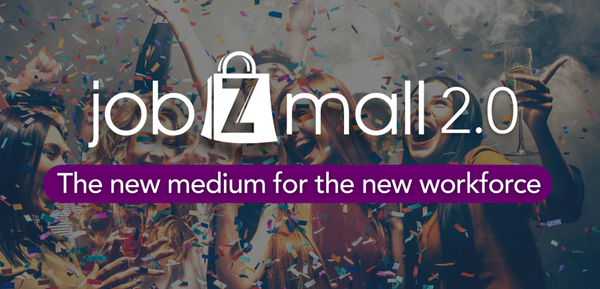 Finding your next job will never be the same again 🤙
Last year we launched the public beta of JobzMall, with the goal of making job finding process more engaging, enjoyable, and accessible to everyone: The new medium for the new workforce. We believe that existing online job markets are large but inefficient and miss on the needs of the incoming generation. As 2019 kicks in, World Economic Forum forecasts that this year Generation Z will outnumber Millennials — yet our job search tools are still the same!!
That was the foundation we built JobzMall on.. And after one year of early adoption testing, massive feedback and hard-work, Today we are extremely excited to announce our new platform — JobzMall 2.0
Here's How It Works:
JobzMall has 6 virtual buildings occupied by hiring organizations categorized by their types: Companies, Startups, Nonprofits, Government, Education, and Staffing
Each building houses virtual floors categorized by industry. On the floor, you can learn about the industry facts and educational videos, top demand trends, and the latest announcements.
Find a job you like?! One-click-apply and you're all set. You can also apply via Video Apply to break the ice and increase your chances of getting hired!
A Whole New Design: Radical Simplicity
JobzMall 2.0 takes the best of both worlds of 3D design and Material Design in its immersive experience, to deliver complex navigation with radical simplicity for the end-user. It is a state of the art design approach. We owe this to your feedback, usage and time, and a series of innovation from our Design and Innovation Team.
A Killer Education Platform
It is no secret that most of our users are looking for entry-level to mid-level positions! Over the course of last year, we have partnered up with Universities as well to grow our reach with the incoming workforce. We built JobzMall 2.0 to be a killer educational tool. Each floor has a unique industry educational video, important industry trends, and fun facts. A more informative job search helps you find the perfect job and career for you.
Social Connectivity on JobzMall
Our prime mission has always been to make job finding enjoyable, efficient and accessible to everyone. That is why with JobzMall 2.0, we also rolled out social features such as likes and comments, helping you engage with organizations and others without any friction. As job seekers, we enter into job "hunt" with a lot of unknowns. We have a lot of questions regarding where our career is headed, the details of the job, the salary, working conditions, and so-on. These features, including direct messaging, remove the friction and white noise between parties so that you can conveniently shop for your job.
Videos & Videos & Videos, But Relevant Videos
Let's face it videos are ridiculously powerful to engage audiences. Except it is ridiculously under-adopted in job finding platforms! In recent years' many social platforms increased their reliance on Videos to captivate their audiences, yet this created a barrage of unrelated videos and content spamming your feed. JobzMall 2.0's unique and revolutionary design connects you with engaging content but relevant ones!
More so, you can always Video Apply to organizations, breaking the initial ice! We have observed a 96% viewed rate of our video applications compared to 20% application seen in other platforms.
Built for Organizations of All-Size
JobzMall helps companies of all-size connect with job-seekers. We work with a wide range of organizations ranging from Fortune 500 companies to mom & pop stores. Companies with limited hiring budget and workforce can open a "store" in our virtual mall, post a job, and review applicants, communicate with them with ease and for free. That is why we were able to grow very quickly and establish partnerships, especially with small businesses and non-profits.
Discover your next job via JobzMall Maps
JobzMall Maps have been a big home-run for us! Wondering are there any jobs within a mile that you would be the perfect fit for? Or maybe you're planning to move to a new house? JobzMall Maps allow you to take your job search to a whole new level without typing in anything you can visually explore all the available jobs within your vicinity on an interactive 3-D map. This is an area we will be continuously improving and introducing new features as we go on.
And it's fun!
---
Our goal is to create a more educated and happier workforce. Education through engagement, and engagement through intelligence.
And we can make it happen with your involvement. Sign up today and experience a new type of social connectivity at jobzmall.com/signup
With Love, Your Friends @ JobzMall
PS: Stay tuned this month, we have more surprises coming your way 🎉